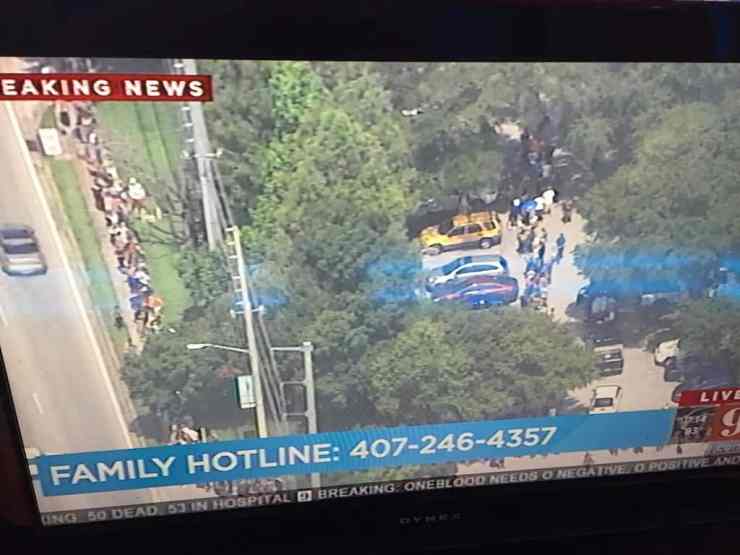 Thousands of people are reportedly standing in line to donate blood in Orlando following the horrific shooting at the Pulse gay nightclub overnight.
Omar Mateen shot and killed at least 50 people, injuring at least 53 more before he was shot by police.
An aerial shot of Orlando residents in line to donate was broadcast by WFTV.
OneBlood has issued an urgent call for blood donations following the shooting.
Ironically, gay men who have had sexual contact with another man within the last year are prohibited from donating blood under current FDA rules.
#Orlando at its finest! Lines wrapped around blocks to donate blood! This is my home. #PulseShooting #Pulse #wftv http://pic.twitter.com/P5TfQmilk8

— Brian Shields (@BShieldsWFTV) June 12, 2016
//platform.twitter.com/widgets.js
There are easily close to 1,000 people in line to donate blood at a One Blood donation center in Orlando

— Shawn Moniz (@shawn_moniz) June 12, 2016
//platform.twitter.com/widgets.js
The post Thousands Line Up to Donate Blood for Orlando Shooting Victims appeared first on Towleroad.
from Towleroad News #gay http://bit.ly/1XPUsZ9
via IFTTT