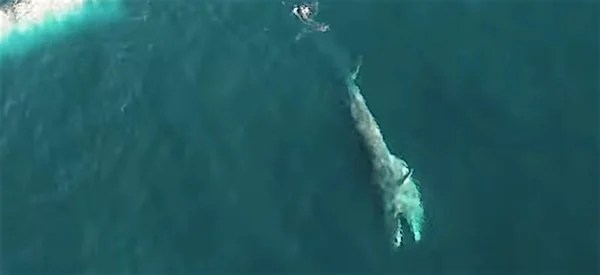 Post-graduate students at the Auckland University of Technology shot some extraordinary drone footage, the first-ever to capture endangered Bryde's whales feeding in the waters off New Zealand.
The footage captures the whales from a perspective that allows you to see the technique they use to feed on plankton, first breathing and then turning on their sides, opening their gaping maws and allowing their bellies to expand as the baleen filters the water.
There are thought to be less than 200 of these whales left in the waters around New Zealand.
Watch the extraordinary footage:
The post This Drone Footage of Bryde's Whales Feeding is Something You Haven't Seen Before: WATCH appeared first on Towleroad.
from Towleroad News #gay http://bit.ly/1UJKlxN
via IFTTT