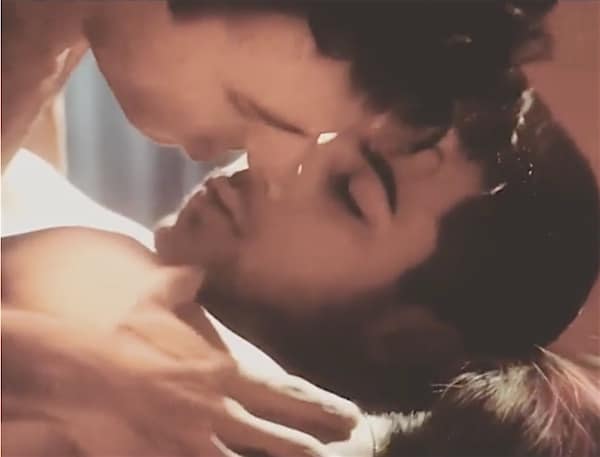 Nick Jonas had a "gay" scene in Kingdom, if being drugged and raped counts.
Some folks aren't happy how the first 'gay' scene for Nick Jonas's character Nate went down:
In the episode, titled No Fault, the Jealous singer's character gets drugged at a party and winds up having a threesome. To make matters worse, Nick's character Nate wakes up the next day in a haze and is clearly enraged that he's been violated.
Writes a poster at ONTD:
can we talk about the bulls**t that this show is? nick's character has been known to the audience to be gay for three years now, and this is what they're doing to his character? his first on-screen action with a guy was an assault and it still involved him mostly w the girl?
Here are a couple clips:
e essa cena cena gay/bi do Nick Jonas em Kingdom http://pic.twitter.com/FvQIkx4e3f

— porra βrou (@mariobrou) June 9, 2016
//platform.twitter.com/widgets.js
Jonas recently said that he technically can't say "no" when asked if he has had sex with a man:
"On Kingdom I have a sex scene with a guy. It is always this thing have I, has Nick? No. But it's my lips, it's my hands, it's my body, even if I'm playing a character. So technically I have done that, so I wouldn't say I haven't, because that would be lying. But as me, Nick, I am very open about who I am and that I have nothing to prove. I know what I am, I've been honest about that."
The post Nick Jonas Had a 'Gay' Scene in 'Kingdom' if Being Drugged and Violated Counts: WATCH appeared first on Towleroad.
from Towleroad News #gay http://bit.ly/1PLnSEC
via IFTTT