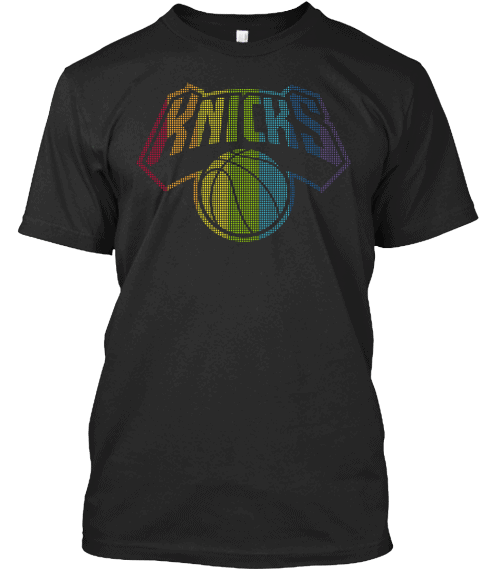 The NBA has unveiled a new collection of rainbow t-shirts featuring all 30 teams in celebration of LGBT Pride Month.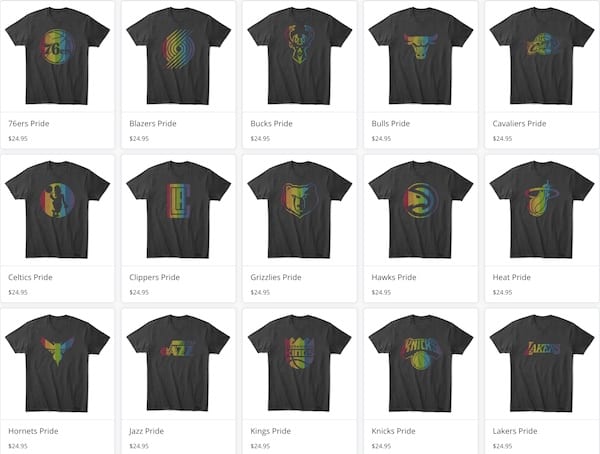 The t-shirt collection, available now, is in partnership with Teespring. All proceeds will go to GLSEN.
All 30 NBA teams unveil limited edition LGBT Pride month t-shirts http://bit.ly/1UzNZKv http://pic.twitter.com/F9zpGgWHo2

— Forbes SportsMoney (@SportsMoneyBlog) June 7, 2016
//platform.twitter.com/widgets.js
GLSEN executive director Eliza Byard told Outsports:
"Professional sports showing up for LGBT people is one of the biggest cultural developments of the last decade, and really the last five years.
"The NBA has been showing up for LGBT youth and for GLSEN for a number of years. Having this be a league-wide initiative, knowing any LGBT fan in the country can choose to celebrate their team and themselves with one of those shirts, that's a whole new thing."
Teespring's Morrie Eisenberg added "We're thrilled to work with the NBA and GLSEN to bring life this collection to life and help fans around the country celebrate PRIDE month in a unique and creative way."

While there has been much positive feedback…
Rock your fav @NBA team in rainbow design for $24.95 http://bit.ly/1UzNxvG

— Darren Heitner (@DarrenHeitner) June 7, 2016
//platform.twitter.com/widgets.js
This is dope.http://bit.ly/25LJRT4

— Sam White (@samwhiteout) June 8, 2016
//platform.twitter.com/widgets.js
….not everyone is happy at the promotion of the nasty gay agenda…
NBA GTFOH!!! What if a player doesnt support the lifestyle? 😂😂 "NBA Releases T-Shirts to Celebrate Gay Pride" http://bit.ly/1UzN1xU

— Damion Howell (@DameHowell) June 8, 2016
//platform.twitter.com/widgets.js
Jeff C., "The Voice of the Free Radio Revolution," is particularly perplexed by the latest effort to program all Americans to be gay.
The post NBA Unveils Line of LGBT Pride T-Shirts For All 30 Teams: VIDEO appeared first on Towleroad.
from Towleroad News #gay http://bit.ly/25LIjsp
via IFTTT