TODAY. It's Global Running Day. "Global Running Day is a day for people around the world to celebrate the joys of running. Participation is easy—just pledge to take part in some type of running activity on June 1, 2016. It can be a solo lap around the block, a long run with friends, or even a game of tag with your kids. The key is to share your passion for the sport and inspire others to get moving."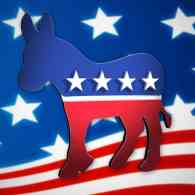 2106 ELECTION. Most LGBT delegates ever expected at Democratic Convention: "Organizers are still certifying delegates, but they say they have more lesbian, gay, bisexual, or transgender representatives than in the past and expect at least one LGBT delegate from each of the 50 states."
POLLS. Clinton leads Trump by narrow margin in new Quinnipiac poll: "Drawing her support from younger, more educated and predominantly women voters, the former secretary of state leads the presumptive Republican nominee 45 percent to 41 percent. In the hypothetical but increasingly likely matchup between Clinton and Trump, 51 percent to 35 percent of men opted for the Manhattan businessman, while 54 percent to 30 percent of women went for Clinton."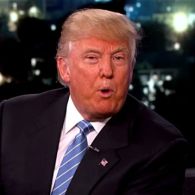 DONALD DRUMPF. FiveThirtyEight says Republican voters rallying behind Trump as if he were any other candidate: "Polarization notwithstanding, it's at least a little amazing how quickly and easily Trump — who has bucked party orthodoxy on a range of issues — consolidated the GOP vote. The fact that Republican voters are treating him as any other nominee may give him a floor on his support, ensuring he doesn't get blown out by Clinton."
TRUMP UNIVERSITY. Former staffers testify the school was a scam: "I believe that Trump University was a fraudulent scheme," Mr. Schnackenberg wrote in his testimony, "and that it preyed upon the elderly and uneducated to separate them from their money."
MSNBC. Network pushing new tone: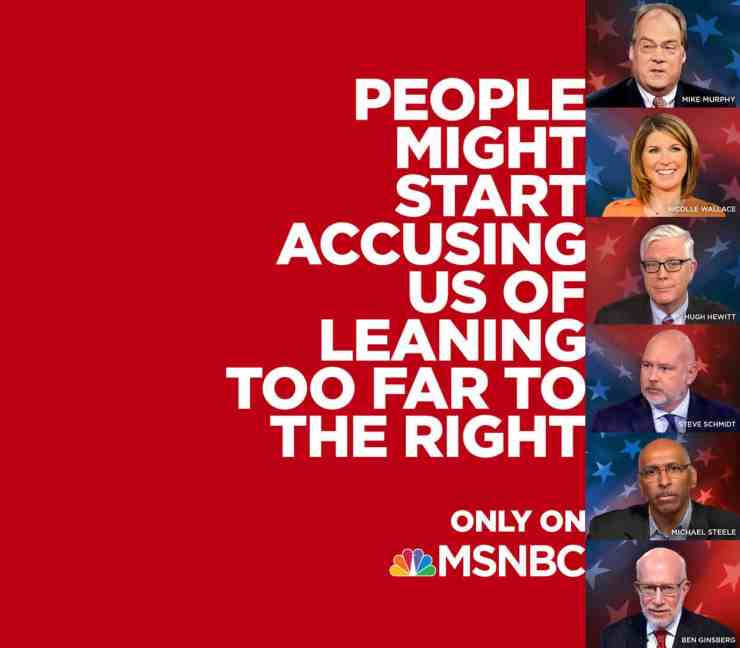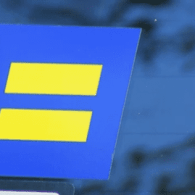 HUMAN RIGHTS CAMPAIGN. Politifact debunks claim by NC Governor Pat McCrory: "Of the 10 largest individual donations to the group's PAC, called Human Rights Campaign 2016, three were from North Carolina residents. The names, occupations, hometowns, dates and giving amounts of anyone who donated more than $200 are listed. So far, there have been 396 such donations – but 70 percent of the PAC's $1,052,936 was donated in increments of less than $200, from donors who are not required to be identified, and whom the HRC does not identify voluntarily. As for the super PAC, called Human Rights Campaign Equality Votes 2016, the group lists 265 donations of more than $200 this election cycle. Unlike the PAC, these large donations accounted for the majority of the $316,154 donated to the super PAC."
EGYPTAIR. Signals detected in Mediterranean: "Egypt says a French ship has picked up signals from deep under Mediterranean Sea, presumed to be from black boxes of the EgyptAir plane that crashed last month, killing all 66 passengers and crew on board."
SLAVERY. 46 million people living as slaves, says global index: "The 2016 global slavery index, funded by Forrest's Walk Free Foundation, says 45.8 million people are trapped in some form of slavery. The report ranks incidences of slavery in 167 countries, with India having the highest number of slaves while North Korea has the highest percentage of slaves per capita. This year's estimates are nearly 30% higher than in the previous report, which estimated 35.8 million people living in slavery in 2014."
FIRE ISLAND. Casey Spooner and friends hit the Meat Rack.
SPACE. A new "Einstein ring" has been discovered: "An Einstein ring is a distorted image of a very distant galaxy, which is termed "the source". The distortion is produced by the bending of the light rays from the source due to a massive galaxy, termed "the lens", lying between it and the observer. The strong gravitational field produced by the lens galaxy distorts the structure of space-time in its neighbourhood, and this does not only attract objects which have a mass, but also bends the paths of light. When the two galaxies are exactly aligned, the image of the more distant galaxy is converted into an almost perfect circle which surrounds the lens galaxy. The irregularities in the circle are due to asymmetries in the source galaxy."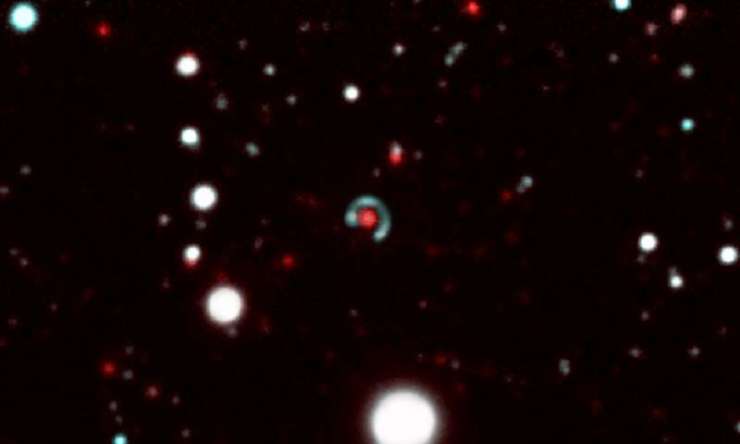 THAILAND. 40 frozen tiger cub bodies found in freezer at Buddhist temple. "The Buddhist temple in Kanchanaburi province west of Bangkok had become a tourist destination where visitors snapped selfies with bottle-fed cubs. But the temple has been investigated for suspected links to wildlife trafficking and abuse. A raid that began on Monday is the latest move in a tug-of-war since 2001 to bring the tigers under state control. Tiger parts are used in traditional Chinese medicine."
Tiger Temple was hiding dead protected wildlife, for what reason? http://bit.ly/1WYDGWD http://pic.twitter.com/REnuA8X0FO

— Edwin Wiek (@EdwinWiek) June 1, 2016
//platform.twitter.com/widgets.js
TENNIS. Robin Haase loses point for grunting sarcastically.
HUMP DAY HOTTIE. Korean physique coach and model  Jun Choi.
The post Einstein Ring, #GlobalRunningDay, Casey Spooner, MSNBC, Fire Island, Tennis: NEWS appeared first on Towleroad.
from Towleroad News #gay http://bit.ly/1sLHfD1
via IFTTT