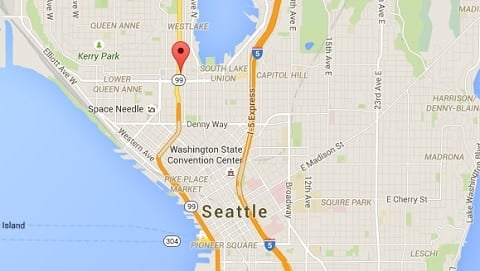 A Seattle man who robbed a man he met on Grindr later shot himself after an eight-hour standoff with police.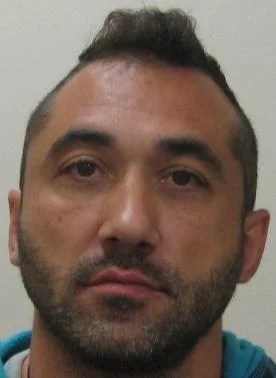 Registered sex offender Alik Lebedev (41) has been charged with first-degree armed robbery after he went to his victim's home on Roy Street, Seattle on March 25th. The victim told Lebedev he wasn't interested once they met in person. However, he later changed his mind and asked Lebedev back to his condominium. The victim was waiting in bed when Lebedev arrived. Lebedev then threatened the man with a handgun and stole cash, two watches and a credit card.
Describing the robbery as "sophisticated," prosecutors said that before he left, Lebedev took the victim's phone, removed the SIM card, wiped his prints from a credit card he left behind and forced the victim to delete the messages they'd exchanged.
However, according to the Seattle Times, the victim saved a drinking glass Lebedev used from which detectives were able to take DNA and fingerprints.
When detectives tried to serve a search warrant at Lebedev's home on Monday, he barricaded himself in the home and threatened to shoot police or himself. Following an eight-hour standoff, Lebedev shot himself in the chest.
Bomb squad just arrived to Queen Anne stand off. We're still live on http://bit.ly/1ZOau2B http://pic.twitter.com/GcnQ2IznLf

— Nick McGurk (@NickKIRO7) May 9, 2016
//platform.twitter.com/widgets.js
Stand off with man & teenage child in Queen Anne at 4th/Galer. Police say he is robbery suspect and won't come out. http://pic.twitter.com/pODcWdkXoO

— Nick McGurk (@NickKIRO7) May 9, 2016
//platform.twitter.com/widgets.js
Medic takes robbery suspect, who was in standoff with police since 615, to Harborview w/self-inflicted gunshot wound http://pic.twitter.com/AlSS5voeaH

— Nick McGurk (@NickKIRO7) May 9, 2016
//platform.twitter.com/widgets.js
Lebedev has previously served two years in prison for trying to solicit sex and sending pornographic photos and videos to a police officer who was posing as a 14-year-old boy. He was also was arrested in 2000, when he was caught using a stolen car and trying to steal jewellry at a Seattle mall.
Lebedev is currently in hospital.
(Image via homefacts.com)
The post Seattle Man Who Robbed Grindr Hook-Up Shoots Himself After Eight-Hour Standoff With Police appeared first on Towleroad.
from Towleroad News #gay http://bit.ly/1Ntup65
via IFTTT